ABOUT WALD FAMILY FOODS
Two of the most trusted food service manufacturers in the industry, DI Manufacturing and Taste Traditions, have joined forces to offer America blow-your-mind delicious products across an ever-expanding cross-section of categories.
From cheesy gluten-free pizzas, to meaty enchiladas, to dreamy, delicious soups, Wald Family Foods makes food for every diet and every occasion.
Our products are available for food service, schools, military and retail, and our facilities are available for co-manufacturing and private label production. We love partnering with brands to create delicious, competitive products that boost sales and make customers hungry for more.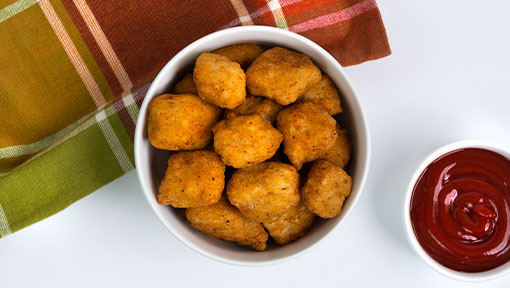 GLUTEN-FREE CHICKEN
Satisfying servings of tender chicken coated in crispy, gluten-free breading make these an instant classic for restaurants, schools and homes.
GLUTEN-FREE SOUPS
No gluten allergy should stand between you and delicious, chef-crafted soups.These delectables are certified tasty and gluten-free.
SOUPS
Our premium soups are guaranteed to hit the spot. From lobster to legumes, our ingredients are always high in quality and flavor.
GLUTEN-FREE PIZZAS
Flavorful cheeses, perfectly spiced pepperoni and savory sausage crumbles top perfectly crisp, gluten-free.
MEXICAN
Treat your taste buds with any of our Tex-Mex selections. From enchiladas, to Spanish rice you're one fork away from a bona fide fiesta.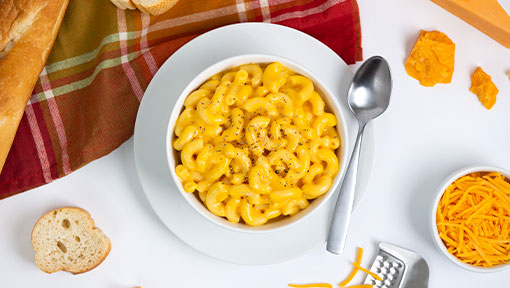 PASTAS & SAUCES
Cheesy, creamy and comforting macaroni & cheese or pasta carbonara is perfect for kids and kids-at-heart alike.
RETAIL
With Wald Family Foods' retail-ready products, convenience meets culinary greatness. Wow your customers' tastebuds with delectable products from our growing selection of soups, pasta, Mexican food, entrees and more!
 PRIVATE LABEL
We create relationships with brands to provide private label products. If you envision your brand on our premium, delicious foods, contact us today!
13335 C Street
Omaha, NE 68144
402.330.5650
9097 F Street
Omaha, NE 68127
402.339.7000
1144 Bridger Court
McPherson, KS 67460
620.242.1888